Tenerife Real Estate Property search (in all regions)
Tenerife Real Estate Offers by region (Just click on the Region name to list the properties)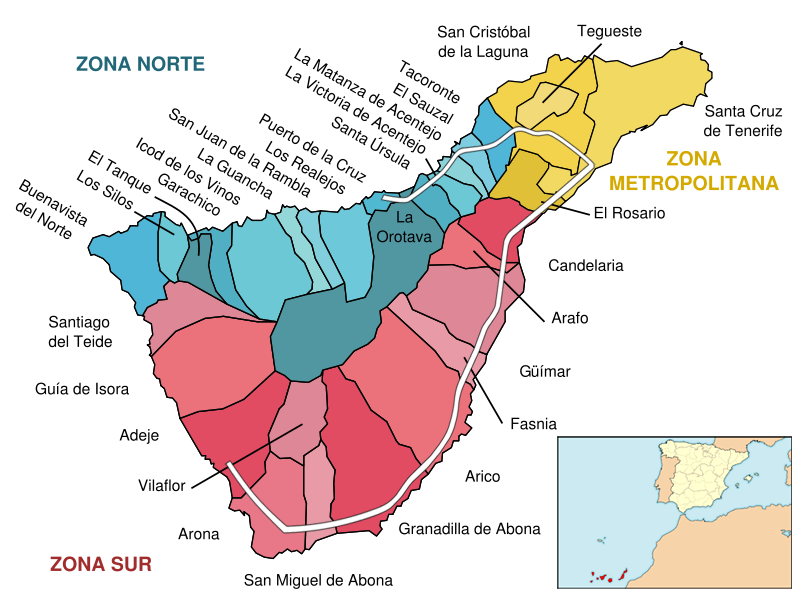 7. El Rosario (5) »
8. El Sauzal (20) »
9. El Tanque (2) »
11. Garachico (5) »
15. Icod de los Vinos (16) »
16. La Guancha (2) »
17. La Laguna (2) »
18. La Matanza (7) »
19. La Orotava (16) »
21. Los Realejos (15) »
22. Los Silos (3) »
23. Puerto de la Cruz (58) »
26. Santa Cruz de Tenerife (1) »
27. Santa Ursula (17) »
29. Tacoronte (19) »
Welcome to Real Estate Agency Steinert Investment 2013 S.L.U
We are pleased that you have choiced our web page and will spend a little time for us.

With our experience of 20 years we are not only offering an individual consulting, also we will take care of all authorities matters, such as Notary, Register, Tax declarations, Craftsmen, Insurance etc.
Our opinion is, not only the sale of a property is important, as well the help afterwards.
For us it is just normal that from the first step into our office until the successful achievement or sale of a property, and further on, we remain at your side.
What does this mean exactly?
Obviously, you, as a self-confident customer don't only expect us to give you a realistic and market faced judgement of the properties, but also a wide assessment on taxes and laws, a perfect handling of contracts, as well as a detailed "after sales service" (obtaining of craftsmen, help with moves or visits to the authorities, etc.) – briefly:
Professionalism!
Due to the many languages (German, Spanish, English, Scandinavian and Hungarian), our small but good team is able to attend clients from all over Europe (specially North and East Europeans) in a competent manner.
You may also trust us with regard to contract management: We guarantee a secure design of contracts and its fulfilment. In this matter we collaborate ever since the beginning of our firm with serious and professional Notaries, Tax Advisors and Banks. All necessary contracts will be edited in Spanish, German or English.

You´ll see: with us you are on the secure side of Real Estate sale and purchase. Hundreds of satisfied clients may confirm: we don't only talk, we also do – and this is in your interest.
Your Steinert Investment Team