Tenerife Real Estate Property search (in all regions)
Tenerife Real Estate Offers by region (Just click on the Region name to list the properties)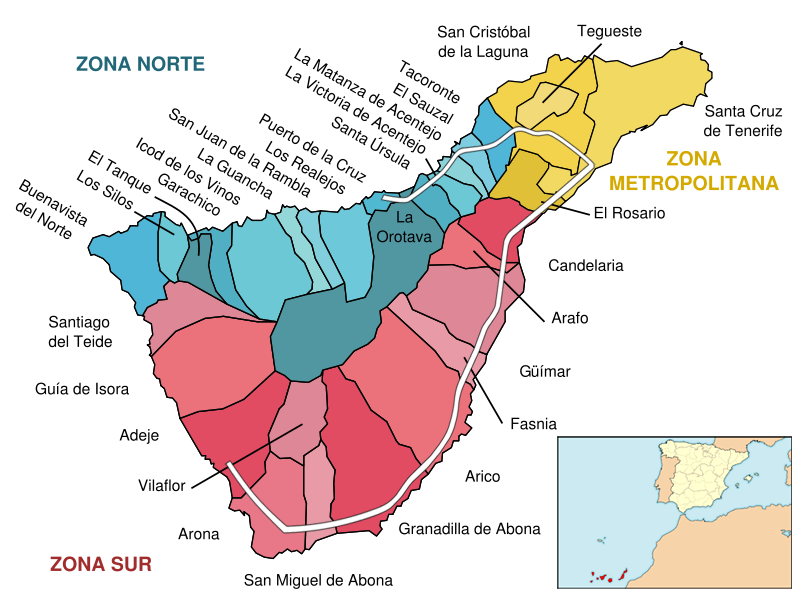 7. El Rosario (5) »
8. El Sauzal (20) »
9. El Tanque (2) »
11. Garachico (5) »
15. Icod de los Vinos (16) »
16. La Guancha (2) »
17. La Laguna (2) »
18. La Matanza (7) »
19. La Orotava (16) »
21. Los Realejos (15) »
22. Los Silos (3) »
23. Puerto de la Cruz (58) »
26. Santa Cruz de Tenerife (1) »
27. Santa Ursula (17) »
29. Tacoronte (19) »
Tenerife - the queen of the Canary Islands
The volcanic island Tenerife is situated about 300 km west of the African continent and circa 1,300 km away from the Spanish mainland..
With a total area of 2,040 sq km Tenerife is the largest of the Canary Islands and with 899,833 inhabitants the most heavily populated island of Spain.The coastline is approximately 360 km of which about 24 km have beaches of black sand. The remaining part is rocky, steep or covered with stones.

The absolute highlight of the island that geographically belongs to Africa is Mount Teide, a dormant volcano, which is the highest mountain of Spain with an altitude of 3,718 metres.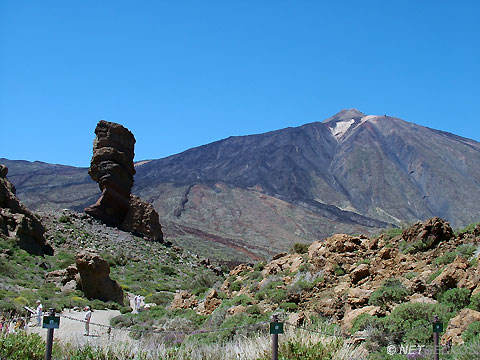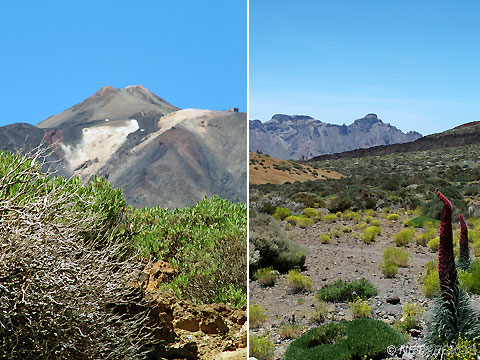 The year round comfortable climate makes the island particularly popular and attractive; Tenerife has the most balanced climate in the whole world. The fluctuation in temperature is slighter here in Tenerife than anywhere else in the world. In winter it it seldom drops below 20 degrees, in summer the temperature rarely exceeds 30 degrees. The sun is one of the most important reasons why about 5 million visitors come to the island every year. Also at the lowest solar altitude the UV light is even stronger than at midsummer in Central Europe.

Due to the mild climate during the whole year most diverse vegetation forms flourish next to each other.Barren dry terrains in the south and the lush green of the north with its thriving fields of almond, eucalyptus, hibiscus and numerous fruit trees give contrasting views of the island..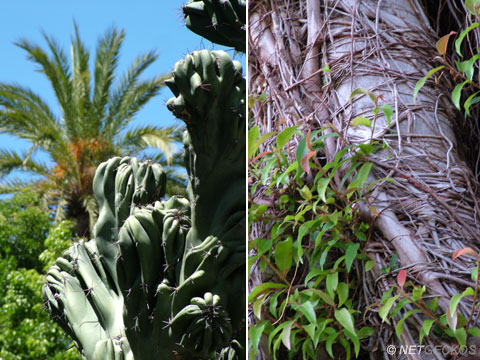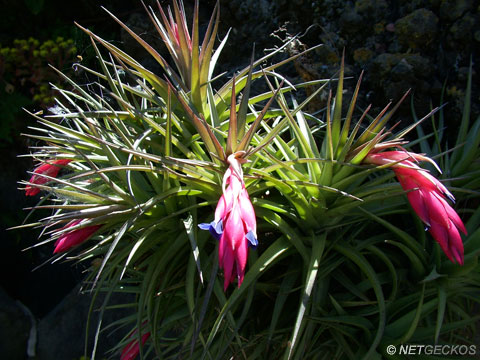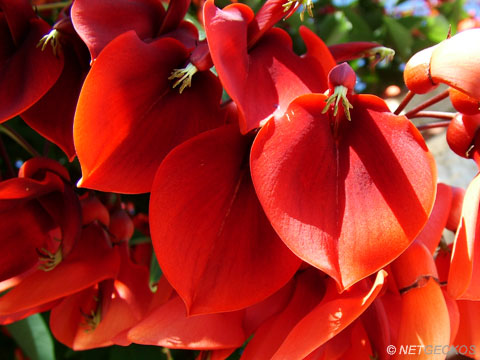 Because of the climatic differences within the island Tenerife offers a wide range of most diverse land scapes and consequently many tourist attractions.

Probably the least appreciated is the impressing national park LAS CAÑADAS, which with its bizarre forms of volcanic rock has become an UNESCO World Heritage natural site in 2007.