Tenerife Real Estate Property search (in all regions)
Tenerife Real Estate Offers by region (Just click on the Region name to list the properties)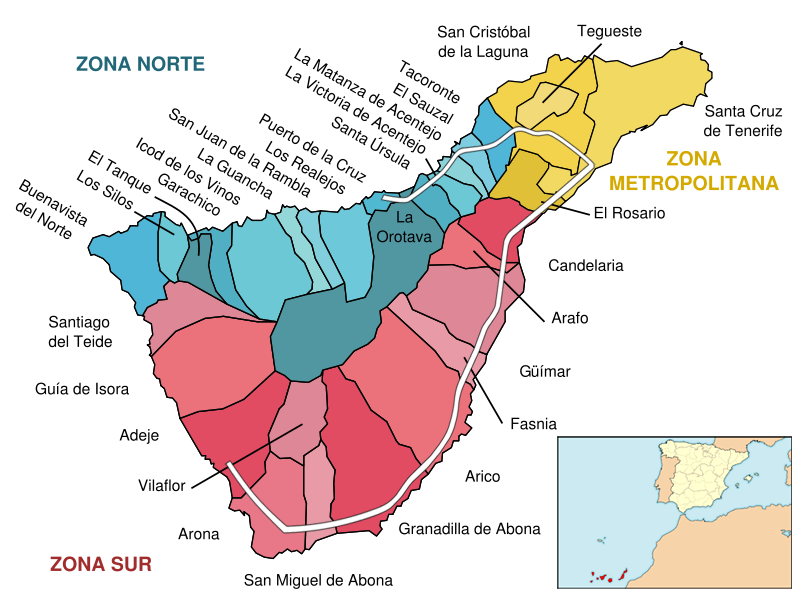 7. El Rosario (5) »
8. El Sauzal (20) »
9. El Tanque (2) »
11. Garachico (5) »
15. Icod de los Vinos (16) »
16. La Guancha (2) »
17. La Laguna (2) »
18. La Matanza (7) »
19. La Orotava (16) »
21. Los Realejos (15) »
22. Los Silos (3) »
23. Puerto de la Cruz (57) »
26. Santa Cruz de Tenerife (1) »
27. Santa Ursula (17) »
29. Tacoronte (19) »
Deam of a house with a plot of 10.735 m2, directly at the coast

Location: Santa Ursula - La Quinta • Ref. Number: 4507
Municipality / Location :

Santa Ursula / La Quinta »

Surfaces :

• Plot: 10735 m²
• Livingspace: 1240 m²

Rooms :

• Bedrooms : 0
• Bathrooms : 0
• Furnished :

Exterior :

• Balcony / Terrace : - / -
• Garages : -
• Pool : No

Reference Number

4507-Houses & Chalet

Price :

Price on request
Property Description :
Located on the first row of the coast. Dream location. Anything more beautiful you will never get.

This superb villa was embedded by its architect into the largest and best lot of land available, first-line to the south-western rim of a high plateau at the margin of the Orotava-Valley, directly above the Atlantic Ocean.The size of the premises is 10.735 m² (1.07 hectares). Located on the outskirts are an additional 11.711 m² steep flank, declared as nature sanctuary, and a shoreline of nearly 200 m lenght directly at the foot of the slope, which makes up an additional part of the uniqueness of this property.This mansion with a steep wooden roof-construction and an area of 1.243 m² (13380 ft²) is highly sophisticated. The architecure also stands out due to the artful adaptation to the plot's topgraphy. For any future work the permission of the appropriate authority of the Canarian Islands is already granted.The villa was designed and built completely by a German architect. It was built under his personal full-time supervision only with real first-class materials. The whole interior finish can be freely completed as desired by the future owner. If requested, the architect himself will be available for the planning of the interior design corresponding to the purchaser's individual taste and even for an additional full-time supervision of the final works
All individual needs of the buyer can still be considered.
Do you have more questions ? send us a message !