Tenerife Real Estate Property search (in all regions)
Tenerife Real Estate Offers by region (Just click on the Region name to list the properties)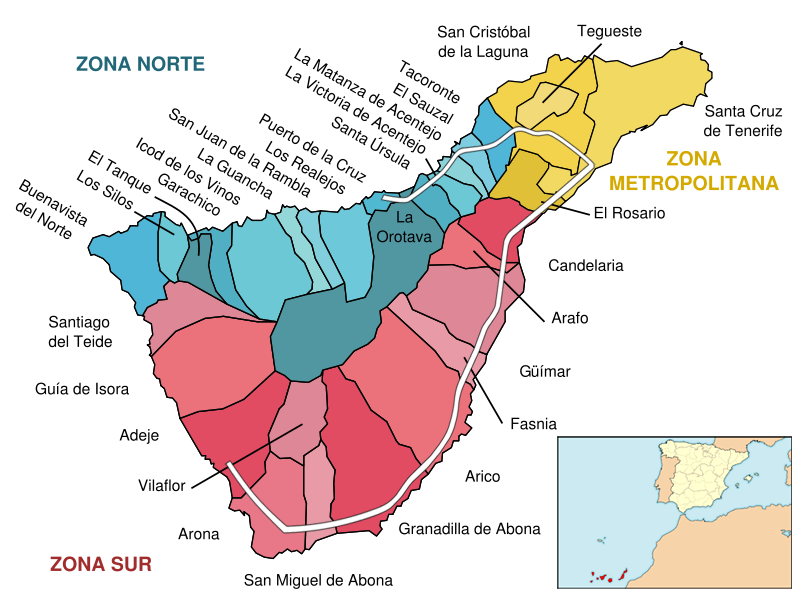 7. El Rosario (5) »
8. El Sauzal (20) »
9. El Tanque (2) »
11. Garachico (5) »
15. Icod de los Vinos (16) »
16. La Guancha (2) »
17. La Laguna (2) »
18. La Matanza (7) »
19. La Orotava (16) »
21. Los Realejos (15) »
22. Los Silos (3) »
23. Puerto de la Cruz (57) »
26. Santa Cruz de Tenerife (1) »
27. Santa Ursula (17) »
29. Tacoronte (19) »
Finca with three bedrooms and beautifully landscaped garden

Location: Tacoronte - Tacaronte • Ref. Number: 5194
Municipality / Location :

Tacoronte / Tacaronte »

Surfaces :

• Plot: 2600 m²
• Livingspace: 276 m²

Rooms :

• Bedrooms : 3
• Bathrooms : 3
• Furnished :

Exterior :

• Balcony / Terrace : - / 3
• Garages : -Parking space 2

• Pool : -

Reference Number

5194-Fincas

Price :

369.000.- €




Price in other Currencies »
Property Description :
Located far from any tourist area and from the daily hectic and noise. A wonderful view of the mountains and the sea, situated in a quiet area.

This delightful property with a heavenly garden is a true island of tranquility. 2.600m2 garden located in the heart of a beautiful landscape with fantastic views. This unique and stunning property is located in the municipality of Tacoronte in the small town of Agua Garcia. There is a well-known horse-riding centre nearby. The property has three bedrooms, three bathrooms and is luxuriously furnished. It has always been lovingly maintained and therefore the immaculate condition, the quality and attention to detail are obvious all over.
Optional
Do you have more questions ? send us a message !