Tenerife Real Estate Property search (in all regions)
Tenerife Real Estate Offers by region (Just click on the Region name to list the properties)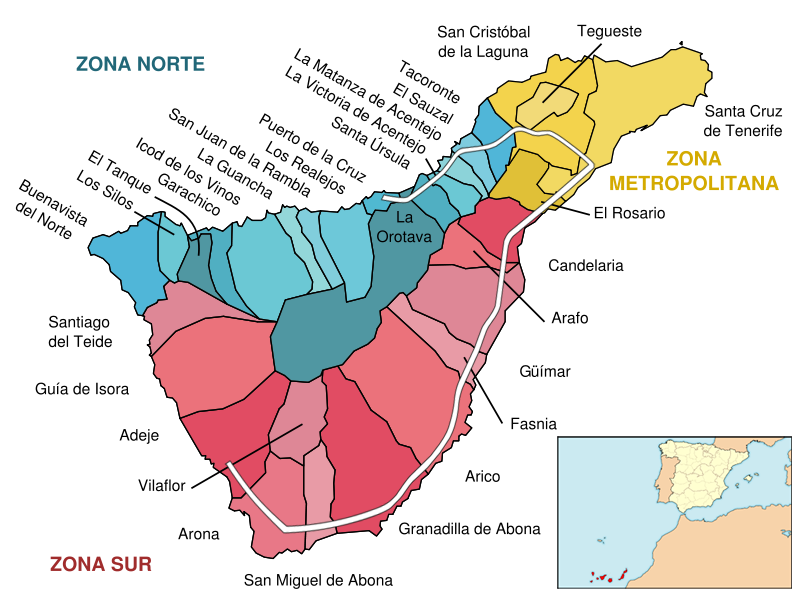 7. El Rosario (5) »
8. El Sauzal (18) »
9. El Tanque (2) »
11. Garachico (5) »
15. Icod de los Vinos (15) »
16. La Guancha (2) »
18. La Matanza (4) »
19. La Orotava (15) »
21. Los Realejos (14) »
22. Los Silos (4) »
23. Puerto de la Cruz (56) »
26. Santa Cruz de Tenerife (2) »
27. Santa Ursula (18) »
29. Tacoronte (19) »
Welcome at Inmobiliaria Steinert Invest S.L.



Whether villa or chalet, finca or apartment we have your "Dream-Home"
Expert advice is our strength
As a property investor you face a complex task. Factors such as location, property features and legal framework are to be examined, taken into account and to be tailored to your own individual wishes and needs.
We see our mission to give you the best possible advice and assist you in your search for your dream home property´s like villa or chalet, finca or apartment aswell country-houses. It is important for us to answer all your questions regarding the market situation as well as to explain all details regarding the overall purchasing process. Transparency and discretion are our top priority and are a cornerstone of a good cooperative business relationship.
Thanks to our many years of experience in marketing real estate in Tenerife as well as our vast number of contacts in the market we will be able to present you the object of your dreams, even if you have fixed ideas in mind!
We are happy to find quality properties which meet exactly your needs. Get to know us during a visit to the sunny island of Tenerife and let yourself be inspired about your future villa, chalet, apartment or finca.
Once the desired property is found, you will have -if needed- highly qualified lawyers and tax advisors regarding the purchase process on your side. They will provide specialist advice based on your individual situation.
Look forward to the search for your dream home - we look forward to meet you!
For our exclusive and luxury estate properties

we have

also

our competent partner

in

Germany



Schippan Exklusive Immobilien
,
www.schippan-immobilien.de

Current property sales in Tenerife North
149.000.- €

• Living space : 51 m²
• Bedrooms : 1

Location :

Details :

Apartment in a sought after residential complex in Puerto de la Cruz Tenerife

185.000.- €

• Living space : 100 m²
• Bedrooms : 2

Location :

Details :

Very well-kept house in the quiet rural surround of San Juan de Reparo-Garachico.

350.000.- €

• Living space : 130 m²
• Bedrooms : 3

Location :

Details :

Charming Penthouse with beautiful views to the Atlantic!