Tenerife Real Estate Property search (in all regions)
Tenerife Real Estate Offers by region (Just click on the Region name to list the properties)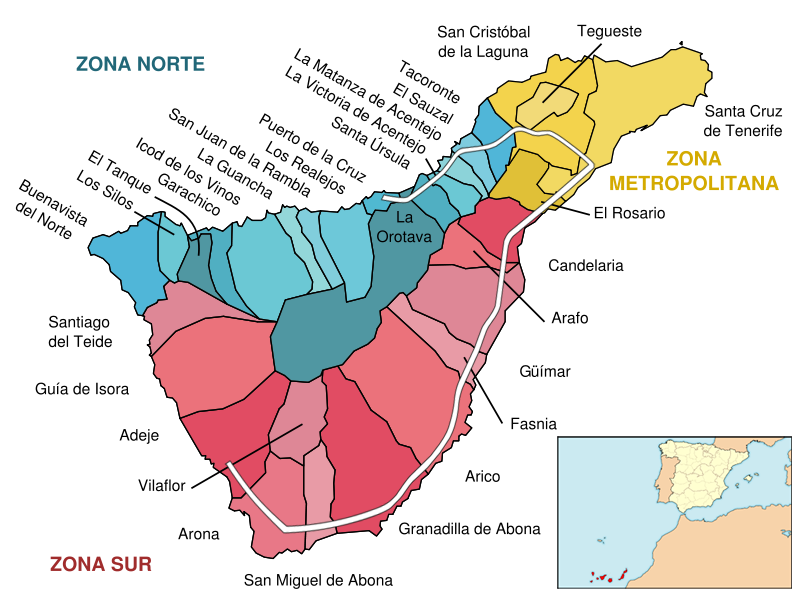 5. Buenavista (1) »
8. El Sauzal (8) »
9. El Tanque (3) »
11. Garachico (3) »
15. Icod de los Vinos (5) »
16. La Guancha (2) »
17. La Laguna (1) »
19. La Orotava (5) »
21. Los Realejos (10) »
22. Los Silos (1) »
23. Puerto de la Cruz (21) »
27. Santa Ursula (6) »
29. Tacoronte (3) »
Things to know when purchasing/selling of real estates on Tenerife
In General
The property must be free of charges, encumbrances, tenants or rights of third persons. this may be proved be a recent extract from the Land Registry (not older than 10 days), which at the same time blocks the Land Registry for this period of time (as substitution for a convey note).

The property must be up to date with: payment for electricity, water, telephone, rubbish collection essential: community payments and urbanisation costs (comunidad) and rates for the Town Hall (Contribución Urbana or IBI) and a registered energy certificate

This has to be proved by the seller before signature of Notary Title Deed, with the corresponding receipts, as well as the last tax declaration.

Upon purchase of real estate from a Spanish citizen, a firm registered in Spain or a foreigner resident in Spain, a certificate of capital transfer of the purchase price will have to be given.

If the seller is a non-resident foreigner (not registered in Tenerife with his first domicile), this certificate is not necessary. Anyhow you will have to pay attention to the fact that *3 % of the official purchase price will have to be retained for possible benefit taxes from the sale, if the property has not been bought by its actual owner before 01/01/1987.

The purchaser and the seller need a tax identification number for non-residents, this is a N.I.E. number, .
Costs of sale:
3 % retención (non-resident tax)

plusvalía (urban value gain tax, will be charged on the soil of the property and depends on the period of time the seller owned this property
- commission charge
- gain tax (for this please contact a tax consultant)
Costs of purchase:
Land transfer tax 6,5 % of the official purchase price

Notary and Land Registry approx. 2 % of the official purchase price

costs for change of name in contracts, such as water, electricity, rubbish collection, telephone and taxes
Do you have more questions ? Write to us !